Our

Products

With so many years of experience in the business, our company is your
source for the highest quality products.
About

Balaji AgriBiotech

Balaji AgriBiotech is a key stakeholder in fueling Green Revolution that begins with the seed, the most decisive input in agriculture. Genetically enhanced premium quality seed has been the hallmark of Balaji AgriBiotech for more than three decades, The Company has vast experience in seed production of major agricultural crops backed by a very strong in-house R&D programme for crops maize, cotton, sun flower, bajra, sorghum, rice and several vegetable crops. With over 600 acres of farm land owned by the company and dedicated team of researchers, the company is conscious of the changing needs of farmers and consumers to design and develop productive hybrids that excel in market and fetch rewarding returns. Being India's leading National seed company, the focus centers round combined use of conventional breeding and biotechnology to shift the yield frontier and stabilize it through incorporation of gene tic resistance to biotic and abiotic stresses. Encountering the challenges faced by the farmers are the business motto for Balaji AgriBiotech's research innovation.
Balaji

Kisan Mitra

Balaji Kisan Mitra is a 24x7 national toll free farmer helpline (1800 419 4121). This initiative is a reflection of Balaji's Long Look philosophy of "giving helpful management suggestions to our customers to assist them in making the greatest possible profit from our products". Through this helpline, Balaji Agribiotech extends technical advisory, crop management tips and product solutions to farmers across India.
As an integral part of the Department of Agriculture, the Animal and Plant Health Inspection Service monitors our Nation's agriculture to protect against agricultural pests and diseases.
Nilesh Gupta
Raipur, India
Agriculture looks different today - our farmers are using GPS and you can monitor your irrigation systems over the Internet.
Tarun Tiwari
Bhopal, India
Our farmers and ranchers have never faced as many problems as they do today with drought, range fires, high gas prices and an ever tightening budget on agriculture subsidies.
I have always said there is only one thing that can bring our nation down - our dependence on foreign countries for food and energy. Agriculture is the backbone of our economy.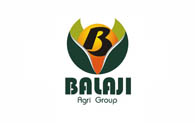 Our

Brands

With so many years of experience in the business, our company is your
source for the highest quality product.